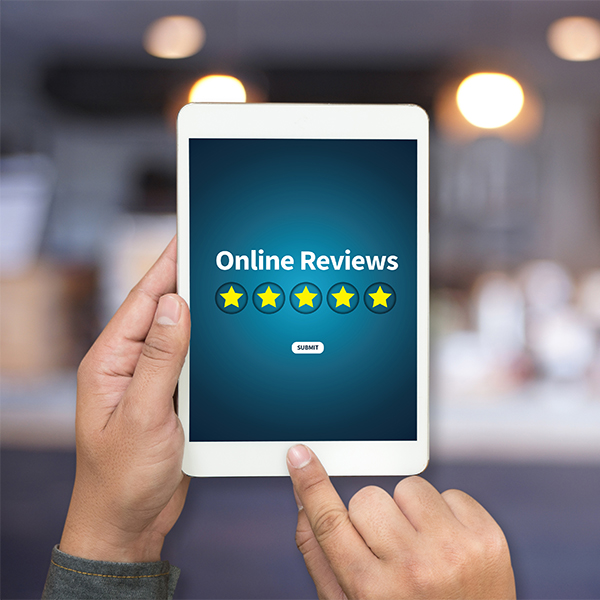 At Complete Climate Control, LLC we strive for 100% satisfaction in everything we do. We value your opinion and invite you to tell us and others about your experience with us. Please take a few moments to tell us what you think by leaving us a review here on our website or on any of these popular review sites or social networks.
Read what other customers have said about us.

All trademarks or brands on this page are registered by their respective owner and are not affiliated with our company, nor do they endorse or sponsor our products or services.
Reviews of
Complete Climate Control, LLC
(Based on 19 rated reviews)
Great Company with Great People!
01-Sep-2023
Product or service reviewed: Ductless Heat Pump
Complete Climate Control is a great company with great people working for them! They not only met all expectations we had in a climate control company, they exceeded them! From the moment that Brandon came to our home for the initial consultation we knew we made the right decision to work with them. Brandon took the time to review all of the options that we had and explained everything in manner in which we could understand and make the best decision on which option should choose. The installation team that came to our house to complete the work was the very best in the business! They were all professional and kept us informed of everything they were doing along the process. I would highly recommend anyone that is considering installing a new home heating/cooling system to give Complete Climate Control a call! You wont be disappointed!
01-Sep-2023
Product or service reviewed: Heating/air conditioning issue
Excellent business. Honest, reasonable prices, very good at what they do. Wont use anyone else.
Jeanine Lindsay
Lock Haven PA
19-Feb-2023
Product or service reviewed: Mini Split
Brandon and his crew were great to work with, very honest and upfront about the whole process (Design, price, technical assistance). Brandon did the pre-install inspection and was detailed in the process, walking me through the design aspect of where everything would go and offering multiple options for me to discuss with my wife on where the unit(s) would look best. I have zero complaints with the entire process and am looking to add more units in the future with CCC.
04-Oct-2022
Product or service reviewed: Mitsubishi Mini-Split
We had to replace our previous mini/split that no longer worked. Brandon the owner came to our camp and wasnt sure he could put the new unit in the same place, but when the service men came they did everything they could to install where we wanted it. They took the time to figure it out and were persistent. They were able to put it in the very same spot inside the wall. We were very pleased with the professionalism and work they preformed. Very much satisfied!
18-May-2021
Product or service reviewed: Heat pump
Brandon and team did an amazing job installing our heating and air conditioning unit. Their service was fast and efficient each step of the way. All of our questions were answered and staff is very friendly and knowledgeable about the products they sell and install. Would highly recommend!
Jessica Raines
Lock Haven, PA
19-Jan-2021
Product or service reviewed: Heating and Air Conditioning System
I'm huge on first impressions and I was pleased with Complete Climate Control right from the beginning. The secretaries/office staff were efficient, kind, and very pleasant. Brandon, the owner, was very professional, knowledgeable, polite, and respectful when visiting our home for the initial estimate/ evaluation, and in all of our interactions. They gave us an estimated time frame and got our system in earlier than expected. The installers that work for Brandon were also very professional and polite. They had everything completed in two days and I was at complete ease the entire time they were in our home. Definitely recommend!
Hyper Heat Mitsubishi Ductless system installation.
26-Oct-2020
Product or service reviewed: Mitsubishi Ductless System
Needed a ductless mini split system in our log cabin to better regulate the temp in hot and cold months. We previously had a combination of window AC units, radiant floor heat, coal stove, fireplace, baseboard heaters, and fans to try to maintain comfortable temps. Explained to Brandon what we were looking for and he designed a system that would fit our needs. The price was fair and the proposal was far better than two others we had gotten. CCC worked around our schedule and delivered as promised. Everything was neatly installed and does not detract from the appearance of the property. It was clear that not only do they know what they are doing, but they also take pride in how the system looks. Although we've only had the system installed for a week, we are very pleased so far. I would definitely recommend Complete Climate Control to anyone looking for a company that does great work and stands behind it.
Brian Barnes
Waterville, PA
25-May-2018
Product or service reviewed: Ductless Central Air Unit with Heat Pump
We had a Ductless Central Air Unit with Heat Pump installed 2 1/2 Years ago by another company. We have had to call the other company several times to come out with problems that we where having. Each time it seemed to fix it for a few months and then it wasn't working again. We decided to call Complete Climate Control and see if they could fix the problem for good. They were able to get us in the next day. The technician from Complete Climate Control looked over the units and how we were using the settings and determined that the one unit was set on heat while we were trying to use air conditioning in our bedroom, which both these wall units are on the same outside unit and the system can not handle both heat and cool at the same time. After explaining to us the best way to use them he took the time to explain some other features that our controls have that we were not made aware of. He was very helpful and professional. Our only regret is not have Complete Climate Control installing the system to being with. We may have been able to avoid a lot of headaches over the last 2 1/2 years. We will definitely be using Complete Climate Control from know on for any servicing needs.
08-Aug-2017
Product or service reviewed: Air Conditioning System
We decided after living in our home for 40 years it was time to have air conditioning installed. We could not have chosen a better company to do the job. Brandon gave us the information and helped us chose the best system for our home. Matt and Adam did a great job on the installation. They are very nice, professional gentlemen. I am so glad we chose Complete Climate Control. Thank you
02-Jul-2017
Product or service reviewed: Mitsubishi Electric h2i
Brandon and his crew did a terrific job on the instal of our new system .Brandon explained everything and is very knowledgeable about his business He and his installation crew,Matt and Adam were very friendly and answered all of our questions and explained everything during the installation I would recommend them very highly
25-Jun-2017
Product or service reviewed: New A/C install May 2016
Complete Climate Control provides professional quotation, service and thorough follow up to ensure complete customer satisfaction. I obtained quotes from three firms for central A/C installation in an older home. I am glad that I selected CCC!
06-Jun-2017
Product or service reviewed: Ductless Mini split heat pump
The system was installed by skilled workers who were efficient, friendly, and tidy. We have only had the system for several weeks, but very satisfied. The owner Brandon Irvin, was easy to work with and treated us fairly. I, had 2 other companies give estimates for the same system, but chose CCC. I, welcome you to come see their work and how the system will look in your home. Thank You
Bryan R. Goodrow
Bellefonte, Pa. 16823
18-May-2017
Product or service reviewed: Air Condition Repair
The AC went down on a very hot day. I've never used this company before but gave them a try. I'm so glad I did. I'm a first and mpressionist and when I met Brandon I was impressed. He was so nice, polite and knowledgeable. I had questions about our unit and he answered all of them. I added this company to my address book and will use them again if need be. Thanks for you quick response.
07-May-2017
Product or service reviewed: Mitsubishi heat pump
Brandon and his crew installed my heat pump in a day. Professional job. Did it the way I wanted it done. Look forward to working with them into the future.
04-Apr-2017
Product or service reviewed: service repair
They came out within 1 hour of my call. Came assessed problem. They started on projects that right away due to radiators frozen/busted. They replaced broken items. Serviced oil burner and had it working later that evening. Staff was friendly and hard working. They all stayed until the job was completed later that evening. They even sent a tech the next day to make sure everything was ok because I had to go out of town. Great job guys!!!!
Nathan Reish
Mill hall, pa
30-Mar-2017
Product or service reviewed: Heating furnace repair
Very friendly technicians did a thorough job and explained everything they did in detail. I highly recommend Complete Climate Control.
I've had the privilege of working professionally with Brandon twice and each time he has been the consummate professional. In addition to being personable and methodical, he arrives on time with the materials, tools and supplies that he needs. When discussing any concerns that I might have, I can tell he's listening with total attention and comprehension.
The first time Brandon did some work on my home, he made some noticeable improvements to airflow, which made the second floor much more comfortable. Spaces in which I had avoided spending time during the summer months are now very comfortable.
Most recently, after he had completed the heating/ cooling maintenance, I happened to ask Brandon if he would have any ideas as to the problems I'd been having with my wall oven(s) for the past eight years. After thinking for a moment, he had an idea of what the problem might be. He made an electrical repair and told me to test the oven to make sure. He had diagnosed the problem correctly, and the result being that the oven now works perfectly. After eight years, two ovens and several electricians (and their bills), Brandon had diagnosed and fixed the problem in 10 minutes. I feel confident that when Brandon leaves my home all the work that has been done willhave been completed correctly.
Brandon, I would recommend you to anyone (and have done so many times) for your quality work and professional and courteous manner.
The comfort created in our home through the hard work of you and your crew is appreciated everyday.
Product or service reviewed: Geothermal System
Complete Climate Control installed a geothermal system in our home during the summer of 2010. The starting condition for this project was an L-shaped house with one side being two stories. The home's basement was finished with walls and ceilings. The existing heat was baseboard electric, which was expensive to operate and never very comfortable.
Brandon Irvin, Owner of CCC, proposed a novel, two-zone water to air system that provides independent temperature control of the main living areas, and upstairs bedrooms. In addition to the economies of separate programming, his plan allowed minimal intrusion into the living space. The main Geo system and first floor heat exchanger are located in the basement. The first floor system air is routed through duct work that is all contained in/or below the basement ceiling. The second floor equipment is in the attic. The only connections from base system to second floor are two water lines and power. These lines run in the back of a first floor coat closet and did not cause loss of even any hanging pace. The system looks like it was always here, and performs better than our expectations.
Looking at the finished job, it is amazing how CCC managed to install this amount of equipment; cut grill slots in: tile, hard wood, and carpeted areas; run control wiring to programmable thermostats; subcontract well drillers and fit the calculated duct volume into finished living space, while staying on budget and timeline.
Equally impressive was the professionalism shown by Brandon and his crew. The job was very well managed, business like with very good communication, and always respectful of the fact that they were working in an occupied home. They even let the cats out if we were not home. Every workday ended with a heavy clean up.
Our system has now seen all four seasons and has delivered economic and comfortable heating and cooling.
We give the highest recommendation, and our thanks, to Complete Climate Control.
Product or service reviewed: Air Conditioner
Brandon,
Thank you so much for the great job you did on our a/c install. We truly admire your workmanship and appreciate that you were able to get us "cooled" down before the heat wave hit. Everything is working perfectly and the entire house is "Completely Controlled". We will absolutely recommend you to all of our friends!
Thanks again,